33rd IASP World Conference on Science Parks and Areas of Innovation
Title:
Micro-multinationals as drivers for a new trend of Science and Technology Parks: Hubs of Areas of Innovation.
Billede: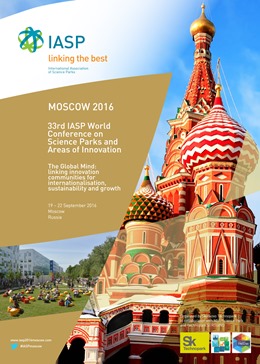 Document type:
Conference Paper
Authors

FullNameWithTitle2:

Juan A. Bertolin


Co-authors

FullNameWithTitle2:

David Cabedo Sempere,

FullNameWithTitle2:

Francisco Negre Medall,

Publication date

September 2016
Description:
Although self-employed status is not a new set of entrepreneurs or freelancers (as self-employed that work for or in one-person companies) however, the Latter is taking a new perspective thanks to the Internet, the emergence of new business platforms and the increased openness of the global economy. They are performing a new way to become the engine of jobs, growth, innovation and future prosperity. They are the micro-multinationals, where the speed, agility and responsiveness thanks to their small size become their major asset. Micro-multinationals work under a "Hollywood Business Model", that is to say they create an international network of freelancers that work together for specific project as "one company" and with a unique goal, and once the project is finished they "break" the structure in order to come back to original status and to connect with others for other different project.\n\nThis paper aims to introduce how the flowing of micro-multinationals in the market will help to reconsider the future of the Science-Technology Parks and their role into the Areas of Innovation, in order to consider micro-multinationals as innovation engines in the ecosystem of SME competitiveness and providing to STP/AI new models of innovation, new business relationship where "talent-as-a-service" model becomes attractive to conform a constellation of valuable skills on-demand and to define new innovative profiles.
Conference name

33rd IASP World Conference on Science Parks and Areas of Innovation

Conference theme

The Global Mind linking innovation communities for internationalisation, sustainability and growth

Conference start date

19 September 2016

Conference end date

22 September 2016