Title:
Practical masterclass in IP Valuation
Conference theme
organised by ODTU Teknokent and Coller IP
First image: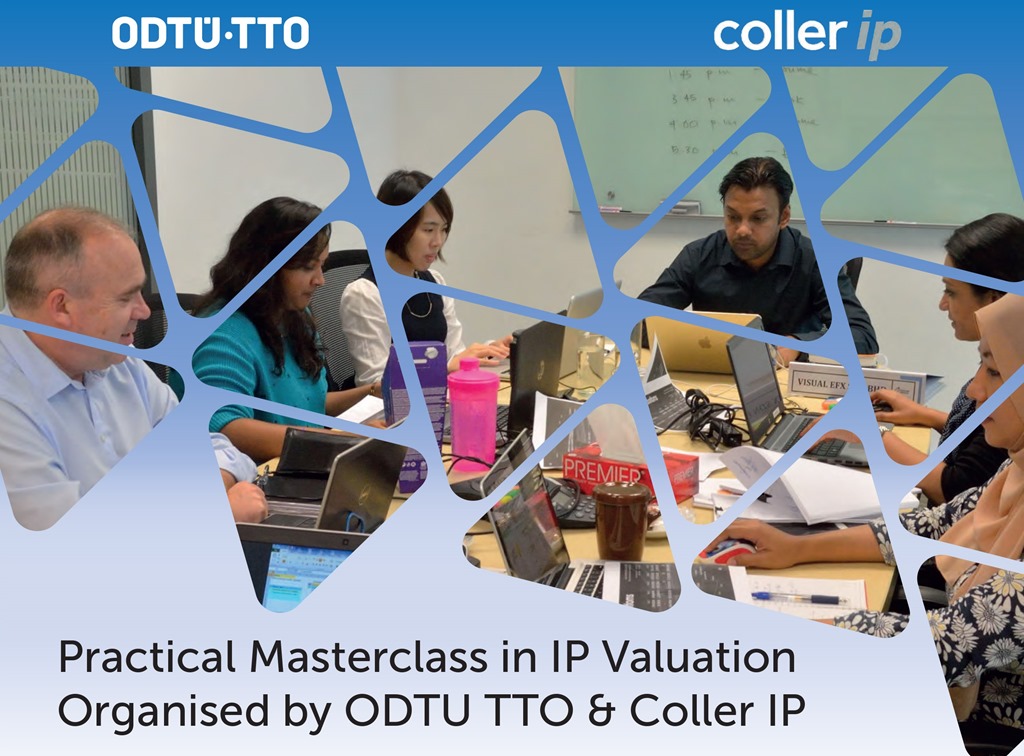 Notes:
Coller IP is one of the top 300 global IP strategists, and top 10 valuation companies in the UK as a registered worldwide provider in Intellectual Property training and education. Award winning IP experts from the company will share their expertise with a hands-on training course in IP valuation, enabling participants to become independent IP valuers and conduct licensing negotiations in the global market.
Content will include:
Inputs to valuations calculations
Identification of missing information
Identification of key risks
Selection of the right valuation model
Use of validation templates
Portfolio valuation and trading
An introduction to licensing and the key considerations
Selecting licensees and market analysis
Pricing, fees and royalty rates.
To book your place, please contact ceren.aslan@odtuteknokent.com.tr by December 27.