33rd IASP World Conference on Science Parks and Areas of Innovation
Title:
Science parks recruitment and development of talents
Billede: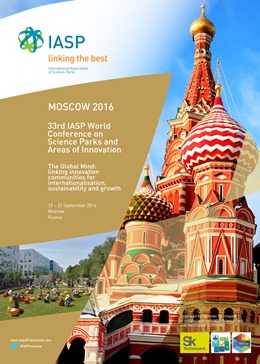 Document type:
Conference Paper
Authors

FullNameWithTitle2:

Eduardo Cadorin


Co-authors

FullNameWithTitle2:

Magnus Klofsten,

FullNameWithTitle2:

Mr. Sten Gunnar Johansson,

Publication date

September 2016
Description:
Over the years, Science Parks have been developing and improving their processes in order to offer better support to their tenants and to promote the growth of the region in which they are placed. Since that the regional growth is closely related groups of talented people, Science Parks perform several activities at company level or individual level to attract and recruit talents, according to the characteristics of talent, which is in line with Richard Florida and his thoughts about the Creative class. We are interested to understand in which way the talent can be attracted or recruited; and discover the stakeholders, their relationships and their motivations. These results are relevant to point out the policy implications of such activities for Science Park management. We gathered information from previous studies on regional perspective and science park development as well as from the literature related to talent concepts. We took advantage of the fact that one of the authors is former CEO of Mjärdevi Science Park and had been an active observer throughout the study period. Also an interview with the CEO of LEAD incubator was held. The results highlighted the importance of being close to the student community; the need to be connected to an international network, with a well-recognized brand; and also the role of the Internet and social media as powerful tools.
Conference name

33rd IASP World Conference on Science Parks and Areas of Innovation

Conference theme

The Global Mind linking innovation communities for internationalisation, sustainability and growth

Conference start date

19 September 2016

Conference end date

22 September 2016