Title:
Convergence: The Global Blockchain Congress 2019
First image: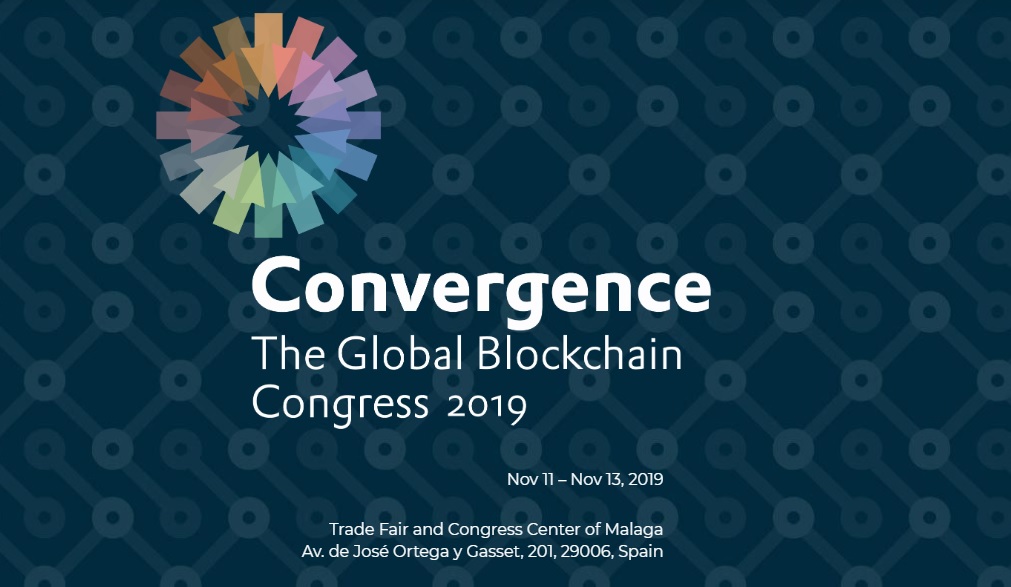 Notes:
The European Commission, INATBA, the EU Blockchain Observatory and Fórum, and Alastria join forces to organise Convergence - the Global Blockchain Congress. The event will be held from 11th-13th November 2019 in Málaga, Spain.
Convergence aims to bring together a worldwide community of regulators, policy makers, industry influencers, C-suite and other corporate representatives, developers, researchers and entrepreneurs for an intense dialogue. It offers participants a chance to take part in direct discussion with the movers and shapers of the blockchain industry, and thereby help define not just the future of blockchain but the next generation Internet and digital economy.
Convergence will bring together approximately 1,500 participants over three days for a program of presentations, panels, workshops, and cultural events; for full details please visit www.blockchainconvergence.com.

Venue

Trade Fairs and Congress Centre