Title:
Malaga TechPark launches sustainable #eCityMálaga initiative
First image: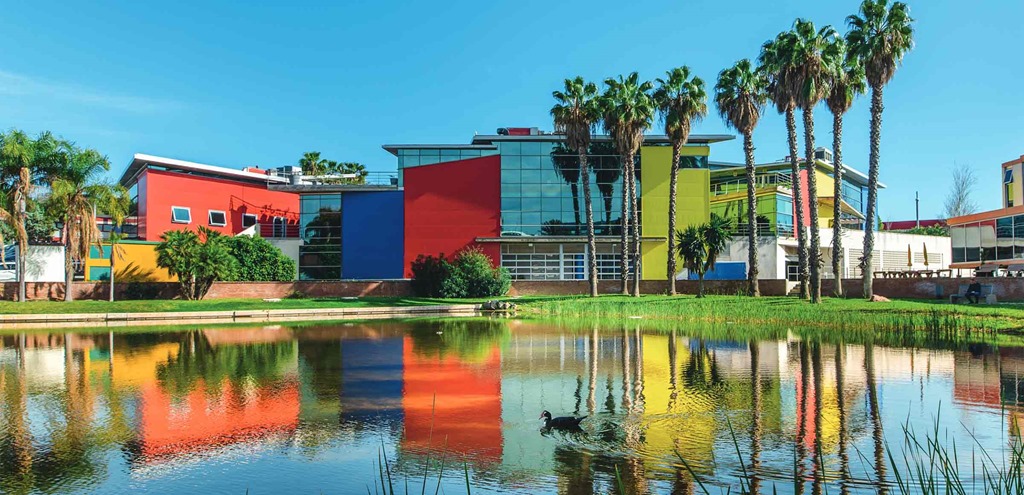 Text:
In 2027, Malaga TechPark is set to become the first sustainable urban space to implement #eCityMálaga, a new Circular City model.
The eCityMálaga project is a public-private collaborative economy initiative that will be developed in the Málaga TechPark. The objective is to create an urban benchmark for sustainability and circularity applied to energy, transport, building and resources. In collaboration with the regional government of Andalucía, Malaga city council and primary investor Endesa, Malaga TechPark aims to create a sustainable, renewable and environmentally friendly city using zero emission technology to manage energy, water and waste products, innovating upon the infrastructure already in place.
Moving away from the philosophy of "extract, use and throw away" and linear consumption of fossil fuel energy, Malaga TechPark will be taking a holistic approach to resource management, integrating innovative technology to manage the flow of renewable resources, with a focus on energy, water and waste products.
Plans include introducing sustainable systems such as car parks powered by solar energy and intelligent electrical networks that allow for a local and shared use of energy, and installing photovoltaic technology in park buildings to create at least 25% of the park's energy needs. To maximise self-sufficiency, new models based on flexibility between intermittent renewable generation and manageable energy demand will be incorporated. Flexibility capacity will be included in the electricity distribution network system, incorporating into the Málaga TechPark a new smart grid that has undergone more than 10 years of tests in Smart City of Malaga and in Endesa's Living Lab.
Existing public transport will be connected via electric, zero-emission shuttles, electric vehicle charging facilities increased, and the current rates of recycling of plastic, aluminium and electronic waste will double. In the first phase, digital platforms will be integrated with public services such as streetlights, and in the long term will take control of operative and logistics processes, such as air quality traffic management.
As connectors in their cities and regions, science parks and areas of innovation have a key role to play in collaborative sustainability projects like #eCityMalaga. It's just one of the topics that we'll be exploring at our upcoming World Conference in Seville, Spain next year, under the main theme "Green and digital change powered by innovation". Join us there from 27-30 September 2022, and keep an eye https://iaspworldconference.com/ for the Call for Contributions which will be launched shortly!