Parque Científico Tecnológico Aula Dei
Background information
Aula Dei Scientific and Technological Park is a public foundation created in October 2006 by the initiative of the Government of Aragon and the National Council of Scientific Research (CSIC) with the aim of leading the development of a future Scientific Park in the environment of the Aula Dei Campus in Zaragoza, Spain. The Dei Scientific and Technological Park is an ecosystem of innovation and a meeting point for institutions, and companies collaborating in R&D&I.
This Park acts as a mediating party between all the agents that comprise it. On the one hand, it collects all the technological offer and the knowledge generated in the different research centres and coordinates the performance of different activities which ensure they are efficiently transferred to the business sector, and on the other hand, it works to identify the technological needs of the agri-food and biotechnological companies and refers them to the research groups which may contribute to the development of the appropriate solutions.
Its mission is to contribute decisively to the development of a new sustainable business and research competitiveness model through innovation and technological development, favouring the exchange of knowledge and technology transfer among companies, universities and technological agents, fostering the creation and development of new companies and innovative practices and promoting the development of a culture aimed at the innovation and management of knowledge.
Logo: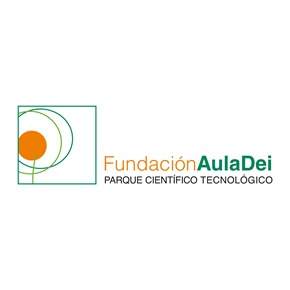 Name

Parque Científico Tecnológico Aula Dei

Member category

General Contact