34th IASP World Conference on Science Parks & Areas of Innovation
Title:
PITT Monterrey: Collaborative Solutions for Expanding the Innovation Ecosystem
Billede: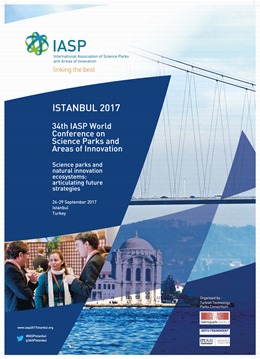 Document type:
Conference Paper
Authors

FullNameWithTitle2:

Jaime Parada Ávila


Co-authors

FullNameWithTitle2:

Martha Leal González,

Publication date

September 2017
Description:
The Research and Technology Innovation Park (PIIT) represents by itself a consolidated innovation ecosystem, and uses collaboration to boost the impact and the reach of support mechanisms to accelerate the process of innovation, technology transfer and the creation of new tech‐based companies. However, given the increasing number of its residents and the changing environment of theR&D field, the PIIT, managed by the Institute of Innovation and Technology Transfer (I2T2), the organism responsible for the development of a collaborative environment in the PIIT's ecosystem, had to find newways to effectively address the needs of its tenants. Some of these strategies are to partner with the current residents, benefiting from their location and proximity with other R&D centers to make the mostout of its facilities, capacities and human talent, and the creation of new physical spaces for networking.
Conference name

34th IASP World Conference on Science Parks & Areas of Innovation

Conference theme

Science Parks and Natural Innovation ecosystems: articulating future strategies

Conference start date

26 September 2017

Conference end date

29 September 2017