Title:
The Place of STPs in Africa's Economic Recovery
Conference theme
Impact of the African Continental Free Trade Area Agreement
First image: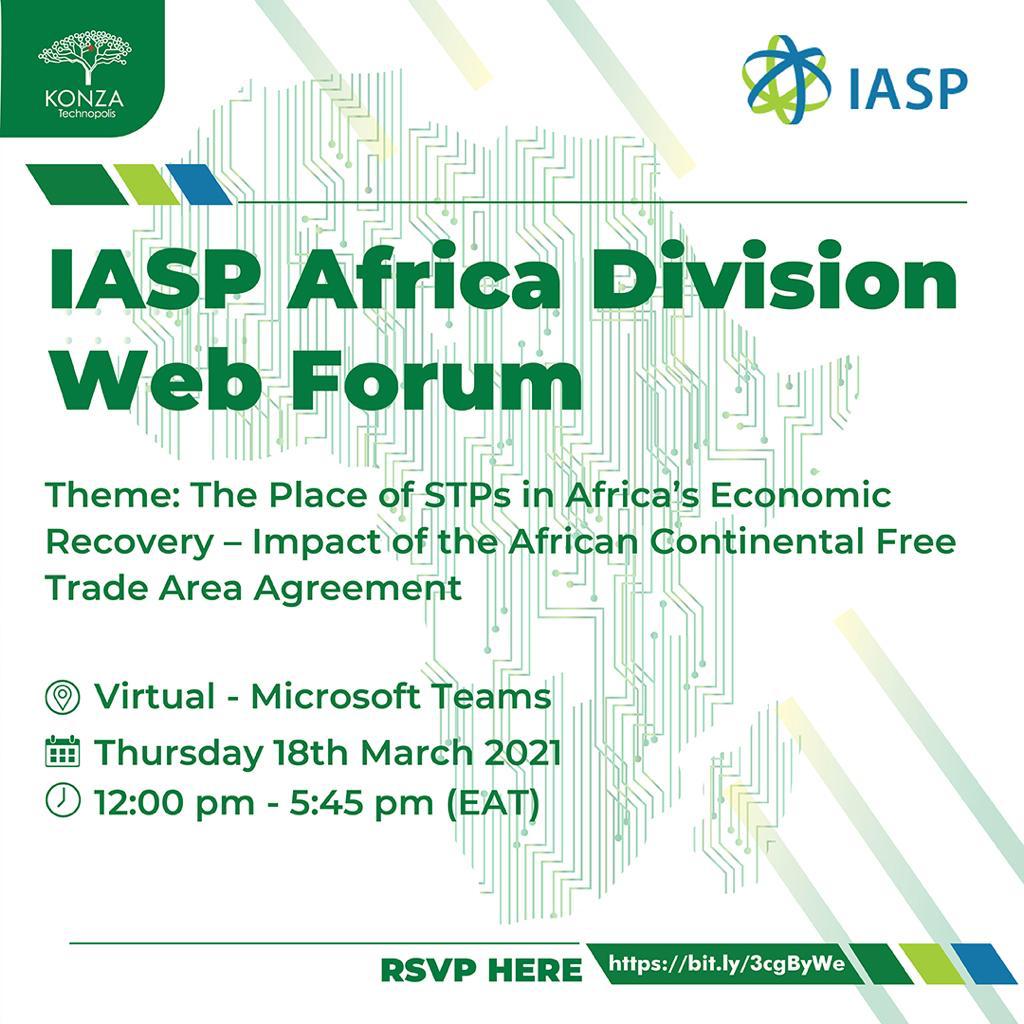 Notes:
The IASP Africa Division will be hosting an event on 18th March 2021 that will bring together science parks from across the continent, led by the Africa Division President, Hauwa Yabani. The conference will bring together IASP Africa leadership, global players in the technology space and key stakeholders in STPs as well as other areas of innovation, technology-based incubators, academia, the public sector, government, non-state actors and business.
Join us from 12pm-5:45pm EAT (10am-2:45pm CET) on March 18th to learn more about how African innovation ecosystems can work together to push the innovation agenda through STPs at a continental level, and how the IASP Africa Division can support the region to build an economic recovery path that is more resilient and responsive to the continent's needs.
Registration: The webinar is free for all interested participants. Once you have registered, please keep an eye out for the confirmation email with the link to join the session.