TETAPOLIS Science and Technology Park
Background information
TETAROM, in partnership with the International Association of Science Parks (IASP) has started the project entitled TETAPOLIS Science and Technology Park in Cluj-Napoca in 2013. The project is focused on the construction of a new medium sized science and technology park based on the main assets of the region and the city, the available academic resources, the high rate of specialization as well as the TETAROM experience in developing and managing entrepreneurial infrastructures.
The initiative will make use of the results from best practices from all over Europe and will offer the possibility to develop research activities in the fields of smart specialization, in parallel with the activities of attracting new technologies and new elements of innovation.
The mission is to create a powerful current of new technology-based companies and to become an excellency and attractivity pole for the major industries in this sector. Also, the park is established in order to increase the research activities and application of advanced technologies in economy with the purpose of increasing participation of accredited higher education institutions and research and development organizations in the process of socio-economic development through science and technology.
Logo: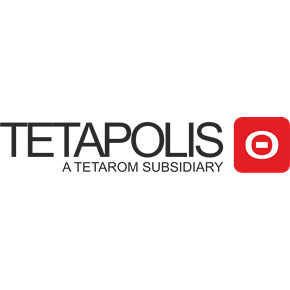 Name

TETAPOLIS Science and Technology Park

Location

Cluj-Napoca, Romania