House of Biohealth
Background information
The House of Biohealth, a leading hosting facility, offers cutting-edge office and laboratory spaces to both established enterprises and startups in biotechnology, clean technology, and ICT. Strategically located near Luxembourg's City of Science, it provides an environment conducive to innovation and growth.
Established in 2015, the House of Biohealth currently accommodates nine companies and two public research laboratories. The upcoming extensions will increase capacity to host nearly 600 researchers in a space comprising 9,500m2 of laboratories and 5,500 m2 of offices.
Its mission is to support enterprises in the biotechnology, ICT, and ecotechnology sectors through a collaborative partnership between the Ministry of Economy, private investors, and the Intermunicipal Union for the Creation, Development, Promotion, and Operation of a Regional Economic Activity Zone in Ehlerange (ZARE).
The House of Biohealth ecosystem fosters valuable synergies, uniting public research activities with commercial endeavors. Notable success includes Fast Track Diagnostics, a global leader in diagnostic kits for infectious diseases, that has been acquired by Siemens Healthineers.
Logo: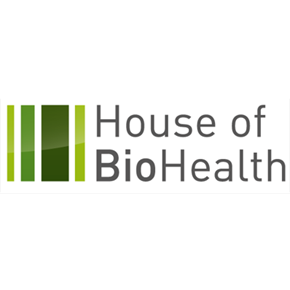 Location

Esch/Alzette, Luxembourg