ParcBit - Balearic Innovation Technology Park
Background information
Opened in 2002, the Balearic Innovation Technology Park (ParcBIT) is based in Palma de Mallorca, Spain, and is the Balearic Islands' main hub for technology-based businesses.
Located close to the University of the Balearic Islands, it is home to a range of public and private sector research institutes, as well as the R&D departments of tourism-related businesses such as Trivago and Microsoft's MIC Turismo.
The park's mission is to implement the regional government's innovation policy, supporting existing companies to access funding, and new ones to launch via its incubation service. This technology-based business incubator is managed from the Balearic Foundation of Innovation and Technology and hosts startups in the fields of ICT, tourism, biotechnology, environment and energy and audiovisual. It offers entrepreneurs a professional working space, advice and support in company creation and consolidation, business and financial management, as well as in finding funding, especially in competitive public calls and advice on funding for R&D activities.
ParcBIT supports collaboration between businesses and knowledge centres, leading to the creation of its Audiovisual and Biotech clusters, or the TurisTEC cluster for ICT technologies in the tourism sector. It also acts as coordinator of the XAT network which brings together innovation stakeholders from across the Balearic Islands.
Buildings in the park are constructed along principles of sustainability including the use of renewable energy collected through solar panels and thermal photovoltaics and recycling surplus electricity.
Logo: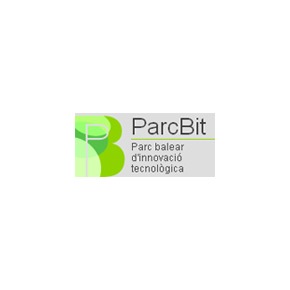 Name

ParcBit - Balearic Innovation Technology Park

Location

Palma de Mallorca (Islas Baleares), Spain