Khon Kaen University Science Park
Background information
Khon Kaen University Science Park (SPKKU) is a partnership that fosters the knowledge flow between companies, universities and government affairs. The park conducts cutting-edge research to stimulate an innovation-centric community; surrounding by innovative enterprises, new ideas, and opportunities for entrepreneurs to work alongside seasoned professionals.
Founded in 2012, it has a built area of18000 square metres and is currently home to 24 resident companies as well as another 80 in its incubators. Its goals include strengthening the knowledge-based economy by pushing forward scientific and technological self-reliance, as well as raising Thailand's competitivity.
Based in the north east of Thailand, SPKKU is a centre of technology transfer, working closely with the local Chamber of Commerce to commercialise research and help startups and SMEs to flourish. Services and infrastructure include a fixed desk coworking space for new startups, and innovation days that bring together stakeholders and companies in specific sectors including cosmetics. Other key sectors include Food Safety, Neutraceuticals, ICT and Food Science and Technologies.
Logo: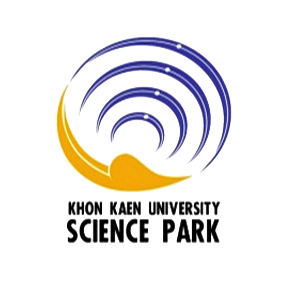 Name

Khon Kaen University Science Park

Location

Muang Khonkaen, Thailand