Technology Park Ljubljana
Background information
Technology Park Ljubljana is one of the largest innovation ecosystems for the commercialization of knowledge and technologies in south eastern Europe.
Technology Park Ljubljana is a community of entrepreneurs, innovators, researchers, investors and moderators who develop a stimulating environment for the creation of innovative companies and for their development by joining projects of global domestic and foreign companies. TP Lj focuses its services on setting up innovative companies according to the principles of "lean" methodology, while providing partners with capital and other financial sources for checking the idea, market positioning and internationalization. Offering 75,000 m2 of high quality infrastructure in two locations, it is home to over 300 companies employing 1500 people.
For companies working in VR, the Look Around 360 laboratory offers application development and equipment testing, as well as training and education, while 'DIH.Healthday.si' is a focal point for digital innovation in healthcare.
Startup support follows lean methodology, with workshops and individual mentoring for early-stage startups carried out by certified trainers with the help of experienced mentors supporting the development of Slovenian technological, entrepreneurial and innovation potential. TP Ljubljana also offers programmes for the commercialization of technology which help research organizations to systematically increase the commercialization of research results.
TP Ljubljana participates in European projects, focusing on innovation, new technology development and entrepreneurship.
Logo: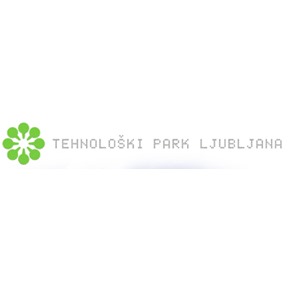 Name

Technology Park Ljubljana

Location

Ljubljana, Slovenia

Main technology sectors

Name:

Health & Pharmaceuticals

Name:

ICT & Communications