INSTITUTO CALDEIRA
Background information
The Caldeira Institute (CI) is a vibrant area of innovation located in Porto Alegre, Brazil, within a historical industrial complex housing boilers ('caldeiras' in Portuguese) that were imported from Europe in the 1920s. Its primary mission is to cultivate a thriving innovation ecosystem by connecting startups, universities, large enterprises, and public authorities. As a prominent hub for research, technology, and innovation, CI offers an array of exclusive benefits, events, and state-of-the-art workspaces for its diverse community of over 400 organizations.
With infrastructure featuring more than 20 meeting rooms, 4 event spaces, and over 120 coworking positions, CI places a strong emphasis on collaboration and idea exchange. Through professional matchmaking, internal chat tools, and engaging social events, CI actively fosters meaningful connections and relationships among its members. The education platform further supports talent development through programs like the Nova Geração Program and executive training trails.
CI takes a leadership role in equity-free development and acceleration programs for startups in their early stages and traction phases. By spearheading open innovation initiatives, CI facilitates fruitful partnerships between large companies and startups, both locally and internationally. As part of the 3rd sector ecosystem, CI places a high value on governance excellence and has established a strategic partnership with Ernst & Young Associates, a renowned global risk management and analysis consultancy. Together, they strive to drive sustainable growth and innovation, propelling Caldeira Institute as a prominent player in the realm of high-impact innovation hubs.
Logo: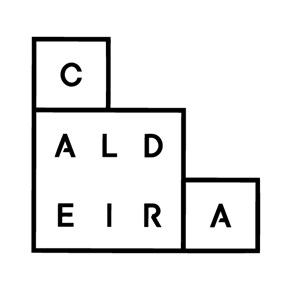 Location

Porto Alegre, Brazil