Botswana Innovation Hub
Background information
Botswana Innovation Hub (BIH) is Botswana's first science and technology park, and works to create an environment that supports startups and existing local companies, as well as attracting international companies and institutions to develop and grow competitive technology driven and knowledge-based businesses.
As part of their mission to offer a unique platform for scientific, technological and indigenous knowledge-based innovation, Botswana Innovation Hub is strategically located on a 57 hectare site, near the Sir Seretse Khama International airport in Gaborone, the capital city of Botswana.
With ICT one of its key sectors, BIH is already catalyzing businesses activities and research activities in software development, voice and data networks, business process automation, hardware and peripherals and hi-tech computing. It is home to the Orange Data Centre, providing internet coverage to almost 80% of the Botswana population, and a Crowd Sourcing Centre for digitization, which provides rapid training and up-skilling for unemployed young people on how to digitize content at the same time providing an opportunity to earn income. BIH also runs digital skills programmes for young people as part of a national drive to develop the knowledge economy and create job opportunities.
Other key sectors include cleantech, energy and environmental research and development and commercial activities with an emphasis on environmental protection in renewable energy, cleaner coal, water conservation and waste management, biotech, mining technologies (exploration, geology, mining, ore processing and mineral beneficiation) and indigenous knowledge.
Logo: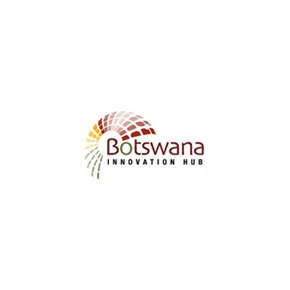 Location

Gaborone, Botswana

Main technology sectors

Name:

Atmospheric and Earth Sciences

Name:

ICT & Communications