Abuja Technology Village Free Zone Company
Background information
Abuja Technology Village Science and Technology Park (STP) and Special Economic Zone (SEZ) are located in the Federal Capital Territory (Abuja), Nigeria. The STP is poised to become Africa's preferred destination for technology research, incubation, development and commercialisation across four (4) focus sectors of Information and Communication Technology, Biotechnology, Minerals Technology and Energy Technology. The Park offers a balanced lifestyle environment for business operations with competitive advantage, access to Africa's largest consumer market, proximity to every part of Nigeria and easy access to key global destinations.
Abuja Technology Village presents a unique opportunity to develop a very strong knowledge base that will contribute to reducing Nigeria's economic dependence on hydrocarbon resources and to consistent national development agenda of Job Creation and Wealth Generation.
The Project site, where primary infrastructure construction works are in an advanced stage, is strategically located adjacent the Nelson Mandela Institution's African University of Science and Technology and close to other Science and Technology Institutions. The institutions collectively create a huge economic cluster along a prospective 'superhighway' connecting the Abuja City Centre and Nnamdi Azikiwe International Airport.
Logo: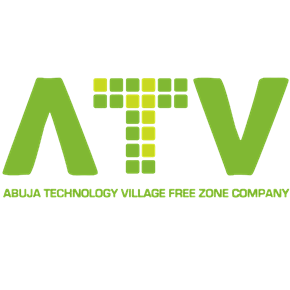 Name

Abuja Technology Village Free Zone Company

Main technology sectors

Name:

ICT & Communications