University of Tehran Science & Technology Park (UTSTP)
Background information
University of Tehran Science and Technology Park (UTSTP) is Iran's first and oldest University Park, launched in 2001 in Tehran. A hub for innovation and entrepreneurship, it supports scientists, researchers, teaching professionals, academics, students, project owners, innovators, and technological and knowledge-based businesses by formulating and implementing the wealth creation value chain to solve the most pressing challenges facing society today.
Its mission is to support the commercialization of innovation from the innovation/entrepreneurship ecosystem of the University of Tehran and to increase local competitiveness, as well as to connect scientific and research centres with the economic sectors of society. Several university faculties are based there, including the Geography Innovation Centre, the Institute of Geophysics and several international campuses
Home to 300 companies employing over 6,500 people, the park's main sectors include biotech, energy, agriculture and ICT. Spaces and facilities for resident entrepreneurs and companies include a business clinic, mentoring and coaching, with a Veterinary Technology Tower already under construction. Knowledge-based resident firms not only benefit from the park's direct services, but also have access to the scientific resources of the University of Tehran, located in the heart of the city.
Home to the scientific and executive evaluation committees of the UNESCO Technology and Innovation Award, the park is currently setting up the Innovation Zone of Tehran University, which will include three hubs of Shahr Danesh innovation area (smart, green and knowledge city), an Internet of Things innovation area (IOT, IIOT) and circular economy innovation area.
Logo: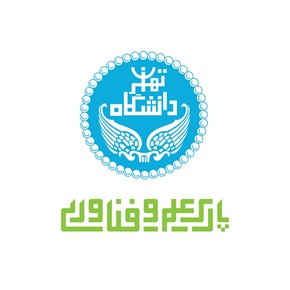 Name

University of Tehran Science & Technology Park (UTSTP)