Tech Parks Arizona
Background information
Tech Parks Arizona creates an environment that generates, attracts and retains technology companies and talent in alignment with the research, mission and goals of the University of Arizona (UA). For over 20 years, Tech Parks Arizona has significantly contributed to regional economic development by advancing the University of Arizona's impact.
Tech Parks Arizona directs the UA Tech Park, the Bridges and the Arizona Center for Innovation with the highest priority of recruiting companies with connections to the UA to locate at these facilities. Together they create the "Interactive Ground," that connects the University, community, and industry in pursuit of technology innovation and commercialization. The Park links cutting-edge technology companies with the resources of the University of Arizona, creating an environment in which companies innovate, grow and succeed
The park is home to the Solar Zone, one of the largest multi-technology grid-level solar testing and demonstration facilities in the world, where 10 companies generate 23 MW of power on 173 acres. Its focus is on installing multiple solar technologies that can be tested and evaluated side-by-side under identical operating conditions, from solar power forecasting to the environmental impact of solar energy installations.
Key sectors reflect the research strengths of the University of Arizona as well as local industry and include advanced energy, arid lands agriculture and water, health and biosciences, defence and security, intelligent transportation systems and smart vehicles, sustainable mining and cross-cutting sectors of informatics, sustainability, and imaging.
Logo: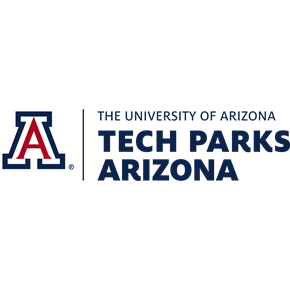 Location

Tucson, United States