Dedan Kimathi Science and Technology Park
Background information
Dedan Kimathi Science and Technology Park is located near Nyeri, a city that serves as the regional business centre and administrative headquarter for Nyeri County. The Science Park is linked to the Dedan Kimathi University of Technology in order to bring rapid development of knowledge intensive areas and to facilitate creation of new enterprises. They aim to bring together academia, private sector companies and government agencies to cooperate on various projects and are dedicated in providing an all-inclusive supporting infrastructure to assist businesses, innovate and grow. Opened in 2020, the Science Park allows innovators unlimited access to specialised personnel, and the university knowledge base including faculty and research equipment.
The key sectors researched are Agri-tech (Food bio-resources and natural products value-addition), Information and Communication Technology (ICT) and Design, Materials and Manufacturing (DMM). The Science Technology Park creates opportunities to commercialise Agro-tech research outputs through technology transfer from the rich human resource at the University. They have additionally created an entrepreneurial platform which leverages on research and innovation to generate intellectual property rights, spin-off companies and entrepreneurship to promote sustainable economic growth of the University.
The initial Hub of the Park is the Design, Materials and Manufacturing (DMM) Hub, a multipurpose building that will provide space for critical laboratories and startup companies. Upon completion, the DMM building will also provide space to host the Startup Centre, the Animation, Gaming and Film Hub, the Leather Centre and the Materials Centre.
The DMM will also serve as the launch pad for other projects of the DeST-Park. These include support for the SMT (Surface Mount Technology) line for electronic motherboard manufacturing by Positivo BGH, ICT hub and Agri-tech hub.
Logo: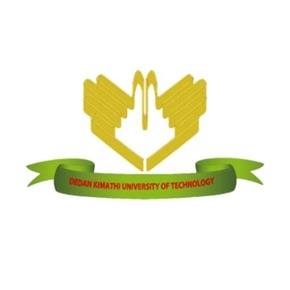 Name

Dedan Kimathi Science and Technology Park

Main technology sectors

Name:

Agriculture and Forestry

Name:

ICT & Communications

Name:

Manufacturing and Automation Technologies