Changping Science Park of Zhongguancun Science Park
Background information
Established in 1991, Changping Science Park is based northwest of Beijing. With a planned area of 51.40 square kilometers, the park is an integral part of the Zhongguancun Science and Technology Park.
A knowledge hub for Changping district, the park is home to more than 20 colleges and universities, including China University of Petroleum, Beijing University of Chemical Technology, North China Electric Power University, as well as more than 60 energy S&T and life science research institutes. The Beijing Shahe Higher Education Park, which is under development, is home to five top-class universities in China like Beihang University and Beijing University of Posts and Telecommunications. Once development is complete, these new campuses will be able to hold 100,000 faculty members and internal students, becoming the leader of intellectual resources at Changping Science Park.
Focusing on key materials, new energy, major equipment, information services and other pillar industries of the state, the park has developed into a crucial technical innovation base, and has formed a national engineering technology R&D center as well as a cluster of corporate R&D centers.
The Zhongguancun Life Science Park in Changping Park is an important component of the Zhongguancun Science and Technology Park and a professional high-tech park themed on life science research, R&D and innovation in relevant fields of biotechnology and biomedicine.
Established corporations in Changping Park consist of Beijing Shenhua Hengyun Energy Technology Co Ltd, Guodian Fuel Co Ltd, Huadian Coal Industry Group Co Ltd, Yangtze River Pharmaceutical Group, Jiangzhong Pharmaceutical Group and Yang Sheng Tang Group.
Logo: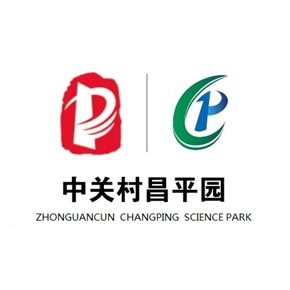 Name

Changping Science Park of Zhongguancun Science Park