Sandbacka Science Park
Background information
Based in Sandviken, Sweden, Sandbacka Science Park works together with the private business community, universities and regional authorities with a focus on new sustainable production methods, digitalization in industry, emission-free transport and renewable energy.
Development of Sandbacka Science Park began 20 years ago, when it began its journey to turn an industrial area into a science park specializing in Civil Engineering, Computer Science and Hardwares, Energy, ICT & Communications, and Transportation logistics.
Sustainability is a key concern: Sandbacka Science Park works to contribute to creating energy-efficient communities by coordinating and developing various initiatives in the fields of Sustainable commuting, sustainable housing and Sandviken Pure Power. The park is also active in sustainable production initiatives and research to help companies invest in smart and secure products, resource-efficient technology, digital tools, sustainable processes and lifelong learning for employees.
Sandbacka also works to increase the competitiveness of small and medium-sized industrial companies in Gävleborg and Dalarna through the FindIT - forum for industrial IT-solutions to create a competence center for digitization of industry. Entrepreneurs, researchers, experts in various issues, entrepreneurs, suppliers and demanders come together to realize ideas, broaden competence and enable profitable innovations. FindIT's main project Secure virtual industry focuses on helping companies to develop digitally with strengthened IT security.
Logo: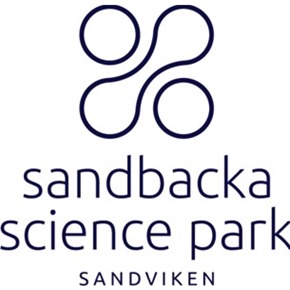 Location

Sandviken, Sweden

Main technology sectors

Name:

Transportation logistics