Hsinchu Science Park
Background information
Established in 1985, the Hsinchu Science Park is divided into six satellite parks, namely, Hsinchu, Zhunan, Tonglu, Longtan, Yilan and Hsinchu Biomedical Parks, on a total area of 1,342 hectares and employing 150,000 people. Its main sector is the integrated circuit industry which accounts for 70% of the park's total output value, as well as the computer and peripheral industries, communications, optoelectronics, precision machinery and biotechnology. Known as "Taiwan's Silicon Valley", it is also home to a growing biomedical sector.
Located in the northwestern part of Taiwan, the Hsinchu Science Park is surrounded by academic research institutions such as Hsinchu County and the City, the Industrial Technology Research Institute of the Foundation, the National Tsinghua University, and the Jiaotong University. In addition to the Synchrotron Radiation Research Center, Hsinchu is also home to the National Experimental Research Institutes, including the National High-Speed ​​Network and Computing Center, the National Space Center, the Wafer System Design Center, and the Nano Component Experiment. Room, Instrument Technology Research Center. In addition, the Zhunan Science Park also houses the National Institutes of Health and the Taiwan Institute of Animal Science and Technology.
Constructed as a smart ecological science park, it works to promote entrepreneurship and sustainable economic development, to strengthen the integration of industry, government, and research, and to accelerate regional innovation.
Logo: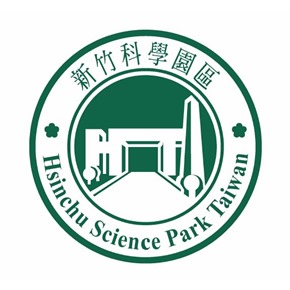 Location

Hsinchu, Chinese Taipei

Main technology sectors

Name:

Computer Science and Hardwares

Name:

ICT & Communications