Poznan Science and Technology Park
Background information
Poznan Science and Technology Park (PPNT), founded in 1995, is the first Science and Technology Park of its kind in Poland. PPNT is focused on the incubation of startups and technology companies, support and promotion of innovation and innovative companies, co-operation of science and business, research on new technologies and their improvement, conversion of scientific results into technological innovations and participation in the economic development of the region by encouraging entrepreneurs.
Located in the north district of Poznan (Wielkopolska region), Naramowice, its 5.4 hectare site offers over 11,000 square metres of buildings including 60 research labs and a data centre, and currently hosts 80 innovative companies in the chemistry, biotechnology, ICT and telecommunication sectors.
A non-profit managed by the Adam Mickiewicz University Foundation, it supports science and industry with services such as technological consultations, SME training, and guidance on technology transfer and international co-operation. The park offers R&D services for companies with 12 research centres for the development of university research, which have led to 23 patents and patent applications to date. It also offers startup incubation, including a university entrepreneurship course, coaching and investors forums.
To support international cooperation, PPNT runs a specialised soft landing service helping entrepreneurs from abroad who want to expand to Poland to understand Polish law, language and the specificity of the Polish market and to establish new contacts with local businesses. The park is also active in several European Horizon 2020 projects and others related to Regional Innovation Strategy.
In 2010, it was selected as the best technology park in Poland.
Logo: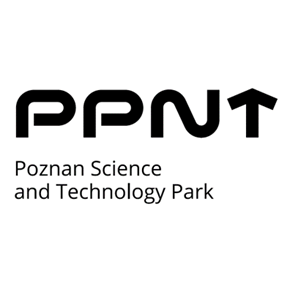 Name

Poznan Science and Technology Park

Main technology sectors

Name:

Chemistry and Chemicals

Name:

Computer Science and Hardwares

Name:

ICT & Communications

Name:

Software Engineering