White City Innovation District
Background information
The White City Innovation District, a collaborative venture between the London Borough of Hammersmith & Fulham (H&F) and Imperial College London was conceived in 2017. Strategically located close to Heathrow Airport and the City of London, this vibrant district has become a major global economic and cultural hotspot, fostering groundbreaking research and driving advancements in diverse industries.
Nestled among well-known organizations such as Novartis, Airbus, ITV, and The Royal College of Art, the White City Innovation District is a dynamic ecosystem for life sciences, biotechnology, medtech, cleantech, engineering, cyber, quantum computing, and foodtech pioneers. Fostering a collaborative environment where entrepreneurs, academics, and industry leaders co-create and collaborate, this district has become an incubator for groundbreaking research and innovative solutions.
Driven by H&F's inclusive growth strategy and Imperial College's White City campus, the district's dynamic industrial strategy has proved instrumental in promoting economic prosperity for all. Over the past five years, White City Incubator companies have successfully raised over £100 million in funding, fostering the growth of start-ups into thriving businesses. This growth has, in turn, created 6,400 new jobs in key industries such as AI & Software, Digital and Creative, Biotechnology & Pharma, and the Green Economy.
With an impressive expanse of 1.5 million square feet of high-tech workspace and additional plans for two thousand new homes on site, the White City Innovation District promises to be a vibrant hub where professionals can find both work and residence opportunities.
Logo: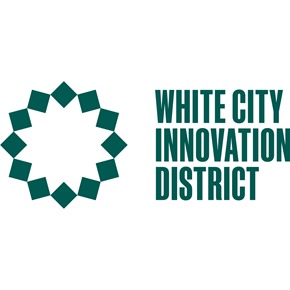 Name

White City Innovation District

Location

London, United Kingdom