Melbourne Innovation Districts
Background information
Melbourne Innovation Districts (MID) is a partnership between the City of Melbourne, RMIT University, and the University of Melbourne, to develop urban innovations in Melbourne, for the benefit of the whole city.
The MID is an opportunity to shape Melbourne's future through open collaborations that deepen the city's capacity for applied innovation. It will establish shared projects and places to enhance Melbourne's future by creating new jobs, enterprises, services, and spaces that will contribute to Melbourne's success as it grows to become a city-region of 8 million people.
The initial focus for the founding partners, is to catalyse an urban innovation district in the area immediately north of Melbourne's CBD – an area in which many of Victoria's formative institutions are clustered, including the central campuses of RMIT and the University of Melbourne, Queen Victoria Market, State Library of Victoria, Royal Exhibition Buildings, Parkville Biomedical Precinct and Melbourne Museum.
Since the 19th century this area north of the CBD has been one of Melbourne's most fertile sites for innovation, with the location of the first university, working men's college, State Library, artisan 'maker' district, first women's and children's hospital, first cemetery, and the location of the Queen Victoria Market – Melbourne's most visited attraction and the world's largest open-shed market.
Now, to meet the 21st century needs of the city, many of these same institutions are involved in dynamic growth and renewal through investment in new facilities and technology infrastructure.
Logo: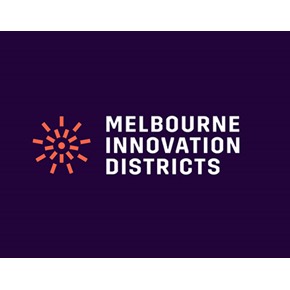 Name

Melbourne Innovation Districts

Location

Melbourne, Australia

Main technology sectors

Name:

Biomedical Science and Technology

Name:

Health & Pharmaceuticals

Name:

Manufacturing and Automation Technologies

Type

University / Higher Education Institution