The University of Iceland Science Park
Background information
Founded in 2004, the University of Iceland Science Park is owned by the University with support from the city, and was established to promote collaboration between companies, research institutes and universities on innovation, and to create facilities for entrepreneurs.
A community of parties with the goal of creating ideal conditions for research and innovation in Iceland, the vision of the University of Iceland Science Park is to be an internationally recognized forum for a technology and knowledge society in Iceland that fosters and connects entrepreneurs, companies, universities, institutions and other stakeholders who work to strengthen research, innovation and business development.
bridging the gap between the academic and the corporate worlds
Mulitinational pharmaceuticals companies Alvogen and Alvotec operate their high technology center in the science park of the University of Iceland. Their main focus is on development and production of generic pharmaceuticals.
Unique opportunities in geothermal research
Iceland's unique natural environment offers opportunities such as:
Competitively priced, environmentally friendly power
Opportunities for innovation and discovery in areas such as energy, microorganisms and biotechnology.
The science park also includes Reykjavik domestic airport connecting the park with rural Iceland, Greenland and the Faeroes Islands. The Science city is beautifully located next to the ocean on one side, the Öskjuhlíð public park on another and the Reykjavik pond on the third. The area is originally a wetland and there are still pockets of nesting areas for birds in the park such as next to the Alvar Aalto designed Nordic house.
Reykjavik Science City is a walking distance from downtown Reykjavík with its lively café and bar scene. US medical company Amgen has a subsidiary company, Decode Genetics, in the science park. Alvogen pharmaceuticals has build new 120,000 sq.ft. international headquarters and production facilities in Vatnsmyri. There are several development plots available at the science park for interesting international companies which fit into the strategy of the park. The possible size of buildings on the plots ranges from 40,000 sq.ft. to 90,000 sq.ft. In Reykjavik Science City there are several large development plots both for knowledge driven industry as well as housing.
Logo: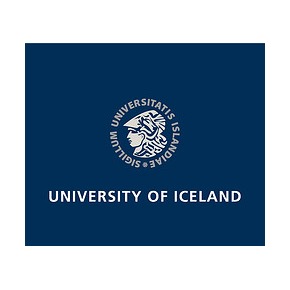 Name

The University of Iceland Science Park

Location

Reykjavík, Iceland

Main technology sectors

Name:

Computer Science and Hardwares

Name:

Health & Pharmaceuticals

Name:

ICT & Communications