Zhongguancun Fengtai Science Park
Background information
ZhongguancunFengtai Science and Technology Park was established in November 1991 with the approval of the Beijing Municipal People's Government. It was listed as a national high and new-tech zone in April 1994 and was one of the earliest three subparks of the Zhongguancun Science and Technology Park.
Fengtai S&T Park has formed an industrial cluster with Rail Transit Industry, Aviation & Aerospace Industry, Emergency Rescue Industry, and Energy Conservation&Environmental Protection Industry as the leading industries. The park has gradually become the headquarters of an economic zone and is playing an increasingly important role in the development of southern Beijing.
Fengtai S&T Park currently offers its resident companies preferential business policies, and encourages the development of excellent entrepreneurs, S&T talents, corporate culture innovations and small and medium-sized science and technology-based businesses.
Logo: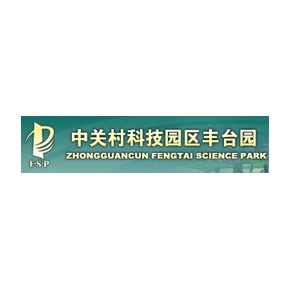 Name

Zhongguancun Fengtai Science Park

Main technology sectors

Name:

Employee Education and Training

Name:

Manufacturing and Automation Technologies

Name:

Services for Business and Industry