MARMARA TEKNOKENT INC.
Background information
Marmara Teknokent is a technology development zone where R&D studies supported by creating a strong and effective entrepreneurial potential are transformed into high value-added high-tech products, methods or services, mass production is carried out, products are commercialized for export and turned into an international brand that can compete in the international market.
Marmara Teknokent, which was established as a TÜBİTAK Technology Development Center within the TÜBİTAK Gebze campus in 2003, is one of the first science parks established by law in Turkey. Almost half of Marmara Teknokent's ​​62 hectare total area is designated a Technology Development Zone, with the rest structured as a Technology Free Zone.
Value added services include a business incubator, offering mentoring, lab access, access to national and international R&D funding and investors, IP advice, tax incentives and product development support. The TÜBİTAK 1512 Entrepreneurship Support Program (BIGG) supports entrepreneurs' by transforming their technology and innovation-oriented ideas into qualified business plans, with investment support of up to 450,000 TL.
Logo: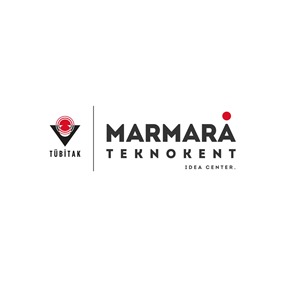 Main technology sectors

Name:

Advanced Services in Technology Transfer

Name:

Commercial and General Aviation

Name:

Health & Pharmaceuticals

Name:

Software Engineering