Science Technology Park Nis
Background information
Science Technology Park Nis (Serbia) works in close cooperation with the local university and the academic community to help innovative businesses achieve market success, especially in the field of high technology. It supports the creation of companies based on innovation arising from scientific research and provides infrastructure support for joint projects of scientists and interested companies.
The city of Nis, with its strong industrial environment, is an ideal place to develop new start-up technology companies and commercialize scientific research. As a regional centre for the development of innovative scientific and technological entrepreneurship as well as the international promotion of projects and companies, Science Technology Park Nis provides the basis for reengineering the region's economy and strengthening its global competitiveness.
Close collaboration with the university gives resident companies access to the best young, highly educated talent, with several technical and engineering faculties based close by. The park offers a range of business support services including legal and administrative support, training, marketing and promotion, help accessing financing, mentorship, and individually tailored advice based on lean methodologies.
Infrastructure for residents includes almost 14,000 m2 of workspace, an Innovation lab with a 3D printing lab that has the newest 3D printing equipment, and a Makers Space in which young entrepreneurs can work on the development of their hardware solutions.
Logo: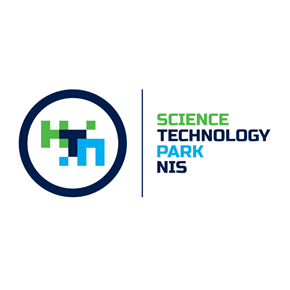 Name

Science Technology Park Nis