Techno-Z Network Company - The Salzburg Enterprise Network
Background information
Techno-Z Network Company (The Salzburg Enterprise Network) operates as a holding company with headquarters at Techno-Z Salzburg, and operates five science park locations in the province of Salzburg, each of which is run as a separate limited company: city of Salzburg, Bischofshofen, Saalfelden, Zell am See and Mariapfarr.
Established in 1988, the Techno-Z Network Company is responsible for infrastructure management, new infrastructure development and active network management for high-oriented small and medium sized enterprises, as well as supporting the development of companies and new startups. With 45,000 m² of office and commercial space and 176 tenant companies Techno-Z provides equipped offices in Salzburg, modern seminar rooms, well-kept outdoor space, two food service facilities, children's day care facility and staff accommodation.
Tenant companies benefit from access to the technology center and the diverse support of the management technology and building services team, as well as a network of around 100 companies with a special focus at each Techno-Z location. Many companies are looking for suitable partners, employees for projects or expert know-how, and the Techno-Z team facilitates matchmaking and partnerships, bringing the right people and companies together.
Techno-Z also supports entrepreneurs via the Startup Salzburg network incubator, which offers coaching sessions, access to networks and events. Techno-Z Salzburg has also been supporting a coworking space since its founding in January 2012: Coworking Salzburg provides workplaces for entrepreneurs who want to work 'independently but not alone'. A coworking space offers very flexible conditions: from a single desk for one day to a fixed office for a longer period of time in the entrepreneurial environment in the Techno-Z Technology Park. Since October 2014, the Happylab Salzburg, a FabLab, has also been part of Techno-Z Salzburg.
Logo: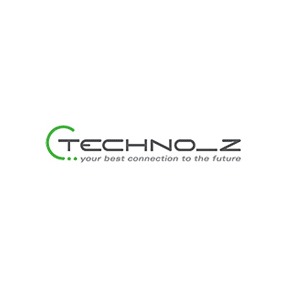 Name

Techno-Z Network Company - The Salzburg Enterprise Network

Location

Salzburg, Austria