Science and Technology Park of Crete (STEP-C)
Background information
The Science and Technology Park of Crete (STEP–C) is based in Heraklion, Crete, Greece. STEP–C was founded in 1993 as part of a larger initiative headed by the Foundation for Research and Technology-Hellas (FORTH), one of the largest research organizations in the country. With over 25 tenants, STEP-C provides services to SMEs, start-ups and larger companies. STEP – C primary objective is to guide firms that aim to develop innovative technology.
STEP-C has a total of 2000 sqm of floor space with over 100 offices and 12 labs, accommodating small technological and service companies in two buildings at a privileged physical location, nearby Heraklion. The presence of FORTH and its laboratories, as well as, the University Hospital, the University of Crete and the Hellenic Mediterranean University, is an advantage since there is a high concentration of scientists and research laboratories in the area that are able to provide technological support to start-up companies. In addition to incubating facilities, STEP-C offers start-up companies with a wide range of services, geared to protect intellectual capital and to support business development. STEP-C also provides training and support to students and researchers in order to start and develop their own business.
The main objectives of STEP-C are:
• Technology transfer and commercial exploitation of mature research outcomes
• Assessment, management and exploitation of intellectual property rights
• Promotion and support of innovative entrepreneurship
• Hosting and support of innovative start-up & spin-off companies
• Training of companies' staff
• Organisation of Business Meetings and Brokerage Events
• Support of students and young people to develop their business ideas by providing advanced training seminars and by supporting the creation of new companies.
• Collaboration with local and regional authorities and business associations.
Since 1995, over 60 start-up companies have been supported to grow and develop their own business ideas in the Incubator. STEP-C has implemented several RTDI projects, financed by EU, national or regional funds, in the areas of Management and Exploitation of Intellectual Property, Regional Innovation, Academic Entrepreneurship, Tourism, Renewable Energies etc.
Logo: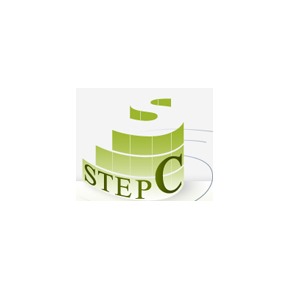 Name

Science and Technology Park of Crete (STEP-C)

Main technology sectors

Name:

ICT & Communications

Name:

Internet Technologies and Services