Teknopark Istanbul
Background information
Technopark Istanbul was established (based on the decisions of the Defense Industry Executive Committee (SSİK) dated October 8, 1987) in order to contribute to Turkey's technology development capacity of foreign entrepreneurs. It is located in the center of the Turkish defense industry innovation integrating the research capabilities of universities in and around Istanbul, the qualified workforce and the experience of the regional industry, especially in the defense industry.
It is an important part of the ITEP (Advanced Technology Industrial Park and Airport Project), which was implemented on the Anatolian side of Istanbul by the Defense Industry Directorate in order to support the creation of the dynamic, scientific and technological infrastructure required to meet the advanced technology needs of our country from national resources.
More than 5000 qualified personnel are employed in Teknopark Istanbul, where studies on more than 1500 new projects are ongoing. Technopark Istanbul has signed technology exports of 104 million dollars since its establishment, had an export figure of 24 million dollars in 2018 and studies are continuing to reach the export target of 10 billion dollars in the next 10 years.
In Cube Incubation, the incubation center of Teknopark Istanbul, there are more than 90 entrepreneur and entrepreneur groups that conduct R&D studies on innovative and deep technology-based business ideas.
Logo: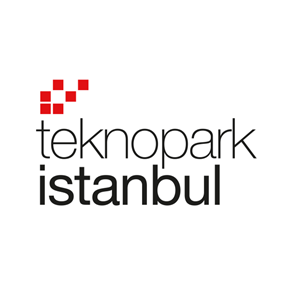 Main technology sectors

Name:

Commercial and General Aviation

Name:

Military and Defense

Name:

Naval Technology and Engineering

Name:

Software Engineering