Andhra Pradesh MedTech Zone Limited
Background information
Founded in 2016, the Andhra Pradesh MedTech Zone is India's first manufacturing hub for medical devices.
Andhra Pradesh MedTech Zone Limited (AMTZ) is an enterprise under the Government of Andhra Pradesh, a 270 acre site dedicated to medical device manufacturing. The objective behind this one-stop-solution is to reduce the cost of manufacturing, simplify the end-to-end operations and reduce the import dependency. AMTZ aims to put India on the global map of high-end medical equipment production and make health care products affordable and accessible not only for India but for world at large.
The creation of such a zone is based on the fact that medical devices manufacturing requires certain high investment facilities which are too capital intensive for individual manufacturers to invest in. With in-house high investment scientific facilities, AMTZ will help manufacturers reduce the cost of manufacturing by more than 40%-50%.
Being set up in Visakhapatnam, the port city of Andhra Pradesh, the AMTZ is being developed in 270 acres of land and will accommodate around 200 independent manufacturing units, each of a built-in ready-to-use of 1 to 2 acres of land. The zone will provide for certain capital-intensive infrastructure required by most medical device manufacturers and modern state-of-art-facilities, including a component testing centre, electromagnetic interference laboratory, molding centres, 3D designing and printing for medicalgrade products, sterilisation & toxicity testing centre, and a radiation testing centre.
Logo: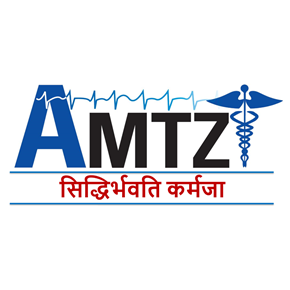 Name

Andhra Pradesh MedTech Zone Limited

Location

Visakhapatnam, India

Main technology sectors

Name:

Health & Pharmaceuticals