Saint-Hyacinthe Technopole - St-Hyacinthe Science Park
Background information
Saint-Hyacinthe Technopole is an organisation based in the city of Saint-Hyacinthe in Canada. It oversees economic development in the city and aims to attract new industrial and commercial businesses in an effort to promote and develop tourism, specifically economic and business related tourism.
The Technopole is particularly concerned with generating investment within the Maskoutan region. It works carefully with investors in order to create and generate new projects in the area and ensure their success. Alongside this, the Technopole manages the development of the technology park, the City of Agri-Food, Veterinary and Agri-Environmental Biotechnology. It has also been endowed with the responsibility of selling and managing lots in industrial parks by the city of Saint-Hyacinthe.
The Technopole also develops already recognized businesses in the city center through their projects. These include financial packages and the provision of expertise to help guide these businesses through the varying steps in their projects. The Saint-Hyacinthe Technopole's mission is to actively encourage start-ups and young businesses or institutions in the industrial, commercial or tourism sectors to settle in Saint Hyacinth or help relocate or expand existing businesses in the area.
Logo: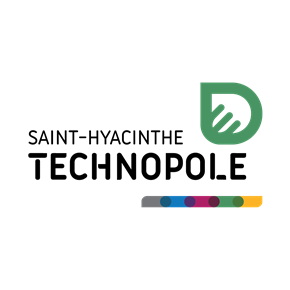 Name

Saint-Hyacinthe Technopole - St-Hyacinthe Science Park

Location

Saint-Hyacinthe, Canada

Main technology sectors

Name:

Agriculture and Forestry