National Science and Technology Park (NSTP)
Background information
Inaugurated in December 2019, NSTP is Pakistan's first Science and Technology Park, located in the heart of Islamabad in close proximity to universities, research institutions, four major industrial hubs, business centres, and airport. Approximately 35% national research work is conducted within a 30-mile radius of the park's premises.
With over 110,000 square feet of office space, state-of-the-art IT services, intellectual property and technology transfer services, business consultancy services, industrial and international linkages / partnerships, highly qualified faculty members, talented students and graduates, access to 330+ labs and testing facilities and international partners, NSTP is a supportive location for hi-tech startups, SMEs pursuing innovation and other businesses to flourish and gain competitive advantage.
NSTP promotes research, innovation, technology development and commercialization by facilitating cross-fertilization and cooperation between various stakeholders, including research centres, universities, industry, communities and government. This interaction helps transform innovative ideas into successful products and services, while promulgating a culture of entrepreneurship, creating impactful solutions for the improvement of society and driving growth and economic activity in the country.
The park holds high tech Special Economic Zone status, offering resident companies exemption on custom duties on the import of machinery, helping them lower procurement costs, as well as exemption from income tax for a period of up to 10 years. It is currently home to more than 60 companies ranging from entrepreneurial startups to multinationals companies from Turkey, China, USA, UAE, New Zealand and Switzerland working across 8 distinct themes of the park: AgriTech, AutoTech, EduTech, EnergyTech, FinTech, HealthTech, SmartTech and DefTech.
NSTP looks forward to other IASP members to partner for mutual dividends and promoting innovation in different markets.
Logo: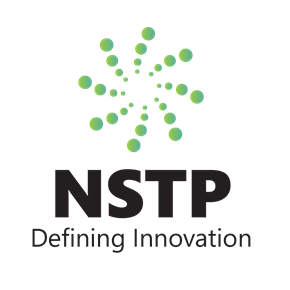 Name

National Science and Technology Park (NSTP)

Location

Islamabad, Pakistan

Main technology sectors

Name:

Agriculture and Forestry

Name:

Health & Pharmaceuticals

Name:

Manufacturing and Automation Technologies