National Science and Technology Park (NSTP)
Background information
The National Science and Technology Park (NSTP) is a new park founded by Pakistan's National University of Sciences & Technology and located on its main Islamabad campus.
NSTP aims to become a hub for public and private technological enhancement and development of human capital, to encourage knowledge creation at the cutting edge and develop organization, human and social capital to compete in the global economy. It will focus on ICT, Engineering, Automotive, Biotech /Biopharma /Medical Sciences, Banking & Financial Services, Defense Technologies, Automotive Engineering Chemical and Infrastructure Sectors.
The park will host a Research Commercialization Center, University-Industry liaison nucleus, and event and recreational facilities. A distinctive Knowledge Brokering facility is also planned, which will act as an Information intermediary to provide advice on selection of goods or services, business intelligence, or research data. It is already working to build networks to include a comprehensive knowledge ecosystem of entrepreneurs, venture capitalists, professors, students, professionals (from various sectors) and under-privileged communities for mentoring and learning.
The NSTP will encompass an Entrepreneurship & Innovation Centre, R&D Centre, Science Centre, Technology Incubation Centre, Manufacturing Resource Centre, IT and Telecom Data Center and a Learning Academy that will provide Technical & Vocational expertise and Entrepreneurship and Leadership Training. The NSTP will also host a Research Commercialization Center, University-Industry liaison nucleus, event management and recreational facilities.
Logo: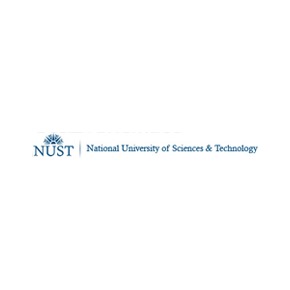 Name

National Science and Technology Park (NSTP)

Location

Islamabad, Pakistan

Main technology sectors

Name:

ICT & Communications

Name:

Off-Land Transportation

Name:

Software Engineering