Sophia Antipolis Science & Technology Park
Background information
Sophia Antipolis Technology Park, Europe's leading technopole, boasts 50 years of excellence in global technological innovation. With over 2500 resident companies over 2400 hectares in the French Riviera, it creates 1,000 new jobs annually in cutting-edge sectors like AI, biotechnology, and autonomous vehicles, it offers an ideal environment for development and innovation.
Focusing on key areas such as autonomous vehicles and biotechnologies, Sophia Antipolis provides abundant resources to tackle various challenges. Its unique urban planning model, formalized in the 1977 Charter, prioritizes seamless integration with the natural environment, ensuring buildings harmonize with the landscape's ridge line.
From its inception, Sophia Antipolis was envisioned as a fertile ground for advanced technology, fostering creativity, diversity, and multidisciplinary collaboration for groundbreaking innovations. This dynamic mindset continues to drive progress.
Besides a high quality of life, the technopole offers a range of services, sporting opportunities, and proximity to nature (90% of area is comprised of green spaces), supporting well-being and propelling scientific and technological advancements.
Entrepreneurs, researchers, and talents from 80+ countries have found their place in Sophia Antipolis, drawn by its innovative, dynamic culture, adaptability, and enthusiasm.
Logo: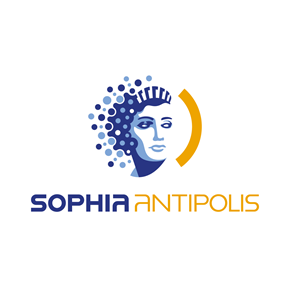 Name

Sophia Antipolis Science & Technology Park

Location

Valbonne Sophia Antipolis , France

Main technology sectors

Name:

Global Information Systems

Name:

Health & Pharmaceuticals

Name:

ICT & Communications