Atlanpole
Background information
Atlanpole is the driving force of the Greater Nantes Area of Innovation, comprising nearly 500 companies, several science parks, incubators, accelerators, and connecting all of Western France's innovative clusters from various fields including digital, advanced manufacturing, biotech, agrifood and clean tech.
As the main Innovation Hub in Western France Atlanpole is the official science-based business incubator for the whole region Pays de La Loire region. It hosts (as the end of June 2020) 497 resident companies employing roughly 28,000 people, from startups and SMEs to large companies including the Chantiers de l'Atlantique, the famous shipyard where the Queen Mary 2 was built, and Airbus as well, with two large manufacturing plants in Nantes and Saint-Nazaire. Atlanpole is also home to 71 research and higher education organisations.
It is a centre of excellence for a number of key industries such as agrifoods, aeronautics, biotechnologies, sustainable development, wood and derivatives, culture and creativity, complex composite and metal materials, mechanical industries, sea life sciences, information and communication technology as well as health.
In addition to being a long time member of IASP, Atlanpole is a member of the French National Innovation Network (Retis), and of the European Business and Innovation Centre Network (EBN). Atlanpole has been awarded ISO 9001 certification. Leading international companies based in the Nantes area of innovation include Airbus, Armor, Eurofins, LU, STX Europe and Valneva. As well as 2,200 researchers and 54,000 students from all over the world, Nantes is home to a wide and highly-recognized network of higher education schools and institutes, all members of Atlanpole.
Logo: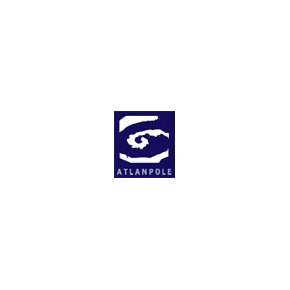 Location

Nantes Cedex 3, France

Main technology sectors

Name:

Computer Science and Hardwares

Name:

ICT & Communications

Name:

Manufacturing and Automation Technologies