Qatar Science & Technology Park
Background information
Qatar Science & Technology Park (QSTP), part of Qatar Foundation Research, Development, and Innovation (QF RDI), is a Free Zone and Qatar's hub for applied research, technology innovation, incubation, and entrepreneurship.
QSTP fosters a vibrant ecosystem that facilitates the development of new high-tech products and services, supports the commercialization of market-ready technologies, and offers state-of-the-art offices and facilities specifically designed for tech-based companies.
Located in Qatar Foundation's Education City, QSTP has access to a cluster of leading universities and research centers. Members of QSTP's Free Zone – including international corporations, SMEs, and research institutions – are collectively committed to investing in new technology development programs, creating intellectual property, enhancing technology management skills, and developing innovative new products.
To foster a national culture of entrepreneurship, QSTP organises student innovation trips to Silicon Valley, and runs an Incubation Center for tech-focused local entrepreneurs, accelerating the establishment and growth of promising tech startups through quick incorporation, a collaborative co-working space, and support services such as access to a network of mentors, funding programs, training, and prototyping facilities. More established companies are supported via two accelerators, the MENA Dojo and QSTP XLR8, with the park's soft landing Startup in Residence program helping international tech firms to establish a presence in Qatar.
Operating across four overarching themes – Energy, Environment, Health Sciences, and Information & Communication Technologies – QSTP's programmes and services are designed to support Qatar's drive toward sustainable economic development and diversification.
Logo: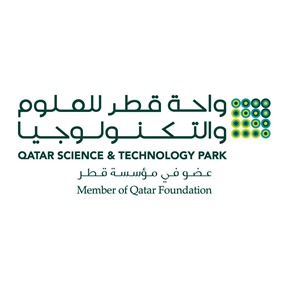 Name

Qatar Science & Technology Park

Main technology sectors

Name:

Health & Pharmaceuticals

Name:

ICT & Communications