Isfahan Science & Technology Town (ISTT)
Background information
Isfahan Science and Technology Town (ISTT) is home of the UNESCO Centre for Technology Incubator and Science Park Development (IRIS). Based on a site next to Isfahan University of Technology, ISTT has become a pioneering model for the management of technology incubators and science parks across the country. ISTT is an environment in which research centres, manufacturing and service companies, and R&D centres of governmental organizations have conglomerated into a vast technology town.
The land for the construction of Isfahan's 5,000-hectare research and development site is located in the mountainous Mahmoudabad highlands in the northwest of Isfahan, close to industrial-urban centres, major industries, and educational and research institutes. This allows for the establishment of scientific research contacts and the provision of mutual needs between the scientific and research community, industries and educational institutions.
Isfahan's scientific and research community is an independent organization with the goal of nurturing knowledge-based development through the establishment of growth centres in Isfahan, one of Iran's industrial hubs. As the first organization to establish growth centres and science and technology parks in the country, ISTT provides an environment for commercializing technology and attracting domestic and foreign investment.
The park's main activities include organizing research and development facilities to link the resources and skills of universities and research and industrial centres, guidance to the scientific community on strategic research areas, planning and creating the appropriate field for the application and commercialization of research results, and creating an appropriate scientific and research space to attract scholars and specialists both at home and abroad, as well as strategies for the effective transfer of knowledge.
Logo: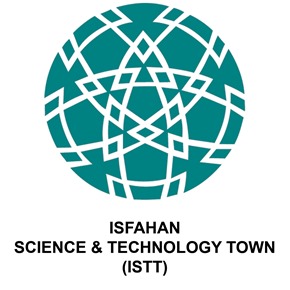 Name

Isfahan Science & Technology Town (ISTT)

Main technology sectors

Name:

Computer Science and Hardwares

Name:

ICT & Communications

Name:

Manufacturing and Automation Technologies