Nanjing Baixia High-Tech Industrial Development Zone
Background information
Nanjing Baixia High-tech Industrial Development Zone has formed a "one zone with multiple parks" development pattern covering Bauhinia Science Park, Nanjing Institute of Technology Kingdee Science Park, Guanghua Science and Technology Industrial Park, AVIC Science and Technology City, and Jinling Intelligent manufacturing innovation belt, Qinhuai Silicon Lane.
The core area is dominated by software and information technology services, military-civilian integration specialty industries, intelligent manufacturing, and the Internet of Things.
Bauhinia Science and Technology Park takes avionics and information technology as its leading industries, and is committed to creating an industrial cluster with military-civilian integration characteristics. The Kingdee Science and Technology Park of Southern Institute of Technology focuses on software research and development, and has introduced more than 170 well-known companies such as Kingdee Software, CEC Electric, and Compass Navigation, while Guanghua Science and Technology Park specialises in e-commerce and Internet of Things, and has gathered 101 enterprises including First Screen Technology;
With technology and high-end commercial business as its leading industries, AVIC Science and Technology City is committed to building the country's first "Aviation Silicon Valley"; Jinling Smart Manufacturing Innovation Belt develops smart manufacturing and communication technology industries, and is committed to creating a cluster of technological innovation characteristic industries, a leading radiation area for smart manufacturing research and crowd-creation space.
Qinhuai Silicon Lane works to integrate the science and innovation resources of universities, scientific research institutes, and industrial parks. Using industrial space carriers, it will give full play to policy advantages, and build an internationally influential government-industry-university-research-funded highly integrated development zone.
Logo: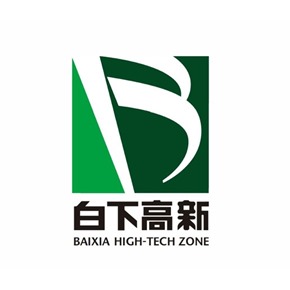 Name

Nanjing Baixia High-Tech Industrial Development Zone

Main technology sectors

Name:

Informatics and Telematics

Name:

Land Transportation

Name:

Manufacturing and Automation Technologies

Name:

Off-Land Transportation

Name:

Other Military and Defense Science and Technology