Science Park University of Antwerp
Background information
The University of Antwerp Science Park focuses on innovative, research-driven companies active in the sectors of Health & Environment.
The park is owned, developed and managed by POM Antwerp, with a mission to strengthen the economy of the province of Antwerp by creating sustainable business parks, and by enabling collaboration between governments, knowledge institutions and companies.
Located in Niel on the main Antwerp-Brussels road, its infrastructure offers tailor-made solutions for businesses, from coworking to long-term rental or purchase of lab and office space, including the Darwin Incubator for fledgling businesses, and a brand-new hybrid industrial hall. This hall comprises 5 modules of various sizes. where companies can combine office space with production, storage or lab access.
Knowledge services include support from the University of Antwerp Valorisation Office, which connects Antwerp knowledge institutions with companies, and helps researchers transfer knowledge and technology to the market and put companies in touch with the right research partners.
The park is home to VITO, an independent research organisation in the field of cleantech and sustainable development. They reduce the innovation risk for companies and strengthen the economic and social fabric of Flanders with interdisciplinary research and large-scale pilot installations. Also on campus is UZA, a university centre for top clinical and customer-friendly patient care, high-quality academic training and scientific research with an international dimension. UZA and the university jointly established Biobank Antwerp where human tissue is processed, coded and stored for scientific research purposes, building on a historical collection of tumour samples.
Its origins date back to the industrialisation of the last century, when clay was mined in the Rupel region for the production of brick. The site consists of a plain bordered by lower lakes which were the former clay pits. The park is located on the plateau where bricks were once laid to dry, next to the Walenhoek nature reserve, which Science Park University of Antwerp protects via its biodiversity and forest management plan.

Logo: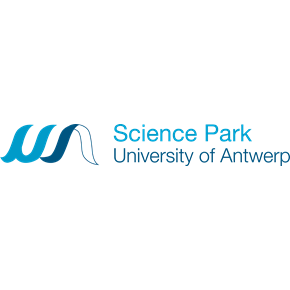 Name

Science Park University of Antwerp

Main technology sectors

Name:

Health & Pharmaceuticals