Bioindustry Park Silvano Fumero SpA
Background information
Located in Colleretto Giacosa, near Turin in the north of Italy, Bioindustry Park Silvano Fumero promotes and develops research in biotechnologies and life sciences, and is home to companies in the chemical, pharmaceutical, diagnostic, bioengineering and information science sectors.
Established in 1998 to foster the creation and development of innovative businesses and to connect the business world to research centres and universities, the Park attracts multinationals and startups as a base to develop their business. Resident companies can access a range of specialised support services tailored for the life sciences sector, community spaces to aid collaboration, and flexible working areas.
Bioindustry Park is an example of public-private cooperation, with a main focus on biomedicine, developing both diagnostic equipment and pharmaceuticals, as well as organising training activities and hosting the ITS Biotechnology and New Life Sciences Foundation. The ITS Biotechnology and New Life Sciences Foundation is open to young high school leavers, and offers advanced courses for specialised technicians. More than 50 students can train and learn there, in close contact with businesses and research centres and the scientific community.
The park has established multiple national and international partnerships with universities, other science parks and clusters to exchange experience, skills and good practices and work together in solving shared issues, fostering opportunities for collaboration and development among institutions, local businesses and international companies.
Since 2009, Bioindustry Park is also the managing company of the bioPmed Innovation Cluster, the regional cluster initiative on healthcare.
Logo: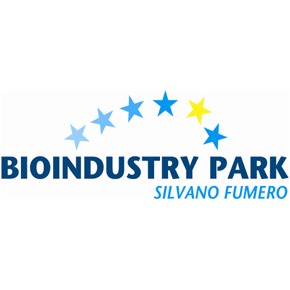 Name

Bioindustry Park Silvano Fumero SpA

Location

Colleretto Giacosa, Italy

Main technology sectors

Name:

Health & Pharmaceuticals

Name:

Services for Business and Industry