Guizhou China-Australia Property Development Company Ltd. (China West Technology Park)
Background information
Located in the new booming business centre of Guiyang, the capital city of Guizhou province in southwestern China, CWTP presents a unique opportunity for both established and emerging innovative companies through providing an array of world-class amenities and support services that serve as a platform for business to succeed from day one. The park offers access to a talented workforce, government financial incentives, modern infrastructure, and a high quality of life.
CWTP and its surrounding area have become the primary technology cluster in Guiyang. With over 10000 companies in the Guiyang High Tech Zone and the strong Innovation synergy CWTP has to offer, the park is always able to.maintain high occupancy with the full range of Tenant companies from large Fortune 500 Asia firms, Sinopec and China Unicom, to larger technology corporations with the likes of CGN (China Guangdong Nuclear Guizhou Power Wind Power Energy Co.) and China Tower Corporation Limited, Guiyang branch, to mid-sized ones such as Vimicro and Guizhou Zhuolin Anti-Counterfit Technology, to small company like Guizhou Zhicheng Technology Co. Industry cross from logistic (Guizhou Daotantan Technology), to environmental Science (Guizhou Rentai Technology), to pharmaceutical (Guizhou Shengjitang PHARMACEUTICAL Co.) to robotics (Guizhou Fanhan Technology). Surrounding offices house companies such as Guizhou HTOT (the largest manufacturer of synthetic sapphire), Longmaster, China Hydropower, and Maotai.
CWTP is dedicated to providing resident companies the ideal atmosphere and platform for Innovation and business expansion by offering a Innovation eco-system. There are research institute such as Guiyang Software Technology Institute (Institute of Software, Chinese Academy of Science), as well as training Center such as Guizhou Big Data Education and Training Base. National Software incubator, bio-tech laboratory, Guizhou Tairui Bio Tech Innovation Hub as well co-working space - One + Incubator. The networking avenues within the park also give companies chances to connect with one another, form partnerships and explore new business opportunities.
Logo: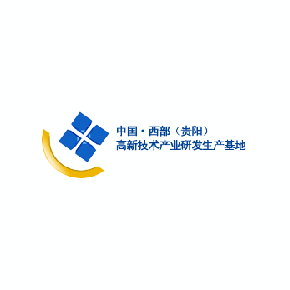 Name

Guizhou China-Australia Property Development Company Ltd. (China West Technology Park)

Main technology sectors

Name:

Computer Science and Hardwares

Name:

ICT & Communications

Name:

Software Engineering