TECHNOPOLE DE LA REUNION
Background information
The Technopôle de la Réunion opened in September 2001, resulting from a shared commitment from public institutions and the world of private businesses.
Located on two sites, TECHNOR in the north of the island and TECHSUD in the south, it is dedicated to the success of businesses and innovative projects with a focus on health, agrifood, ICT and environment.
Home to 90 businesses employing over 2000 people, the TECHNOR site incorporates pioneering modern technical facilities with research and training organisations, and helps make Reunion Island the medical centre of excellence in the Indian Ocean. Facilities include an incubator for startups in the biotech and green chemistry sectors, a living lab that takes research out of the lab and into everyday life, focusing on a strategic view of the potential uses of technology, a fab lab, and a shared research eco-extraction platform for the development of clean technologies and the value of by-products and waste treatment with significant potential.
TECHSUD focuses on research and education, and is the home of several university and research institutions as well as two new projects: the Centre for Medical Research and Health and the Centre for Simulation in Healthcare for the Indian Ocean, which focus on research, methodological support and continuing medical education.
Technopôle de la Reunion also offers an incubation service, where project supervisors enable entrepreneurs to explore and experiment, express their doubts and exchange ideas. They also provide expertise regarding the creation of innovative businesses and provide guidance on management, business plans, market research and IP. It will soon be joined by the Cube, a new facility dedicated to supporting startups especially in life sciences, and to fostering the local innovation ecosystem.
Logo: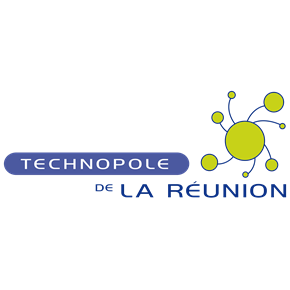 Location

SAINTE CLOTILDE, France

Main technology sectors

Name:

Atmospheric and Earth Sciences