22@ - Barcelona Activa
Background information
Barcelona Activa, run by Barcelona City Hall, promotes the economic development of Barcelona and its metropolitan area, and runs the 22@ Innovation District.
For the last 30 years, Barcelona Activa's mission has been promoting economic policy and local development to improve the quality of life of the local community through job creation, the promotion of entrepreneurship and support to companies. It works to develop of a fair model for the creation and distribution of employment, which empowers citizens and respects diversity.
Services to entrepreneurs include several incubators, focusing respectively on newly-created companies, companies set up as public-private entities, and startups with high technological impact in fields such as IoT, AI, Big Data, nanotechnology and robotics. It also operates a specialised incubator for companies up to 5 years old working in the space sector, and runs the InnoBadora Incubation community, located in the Center for Socioeconomic Innovation of Barcelona, ​​for projects of socio-economic innovation that want to develop in a collaborative environment, and a technology park for engineering-based projects.
As well as these physical spaces, Barcelona Activa runs a 24 online entrepreneurship portal which allows users to develop their business plan, evaluate ideas, and learn about funding solutions to grow their startup.
Barcelona Activa also participates in many international projects, across Europe and worldwide, to support innovative entrepreneurship and sustainable urban development.
Logo: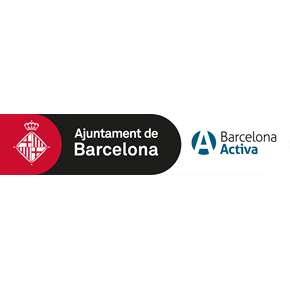 Main technology sectors

Name:

Computer Science and Hardwares

Name:

ICT & Communications