TechParkCV
Background information
Cabo Verde Technology Park is a vital component of Cabo Verde's Digital Strategy. Established to boost economic development and enhance the ICT sector, it serves as a hub for innovation and digital transformation in the Atlantic and West Africa regions.
The park supports key industries such as Information Technologies, Software Engineering, Renewable Energy, and more. It actively promotes internationalization, fostering collaboration with foreign partners and offering incentives to attract investment.
Entrepreneurship is a focal point, with initiatives to nurture a thriving startup culture, particularly within the ICT and digital sectors. The park also places a strong emphasis on human resource development, offering comprehensive training programs to support business growth.
In terms of infrastructure, Cabo Verde Technology Park provides state-of-the-art facilities, including R&D labs, a FabLab, and incubation centers.
Located near Praia International Airport, the park strategically positions Cabo Verde for digital excellence and sustainable economic growth in an internationally connected environment.
Logo: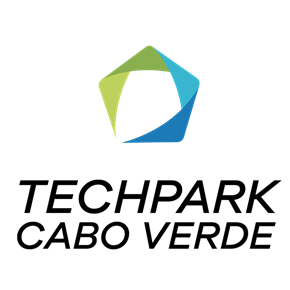 Location

Praia, Cape Verde