Western Research Parks
Background information
For over three decades, Western Research Parks have served as a strong link between academics and commerce, and a key contributor to the movement of an idea or a discovery from concept to the marketplace. The original Park, now called Western Discovery Park, is located adjacent to Western University and offers office space, lab space and industrial grade space, including the Stiller Centre for Technology Commercialization, one of Canada's most successful biotechnology incubators. Tenants at Western Discovery Park range from national government laboratories, to large multi-industrial research centres, to some of Canada's fastest-growing emerging companies.
Western has expanded its Park program and contributed to the opening of two more Parks.
The Western Advanced Manufacturing Park, created through a partnership between Western University, Fanshawe College, and the City of London, is a 130-acre technology park located in the heart of Canada's largest manufacturing region. It is zoned for full-scale manufacturing and large-scale research, with many large industries nearby, including Hanwha, 3M Canada, Trojan Technologies, Cami Automotive, and Toyota Manufacturing. Offering convenient access to Toronto, Detroit, seven universities and 30% of Canada's population within a two-hour drive, the park has ample room to grow and develop new technologies, particularly in the renewable energy and transportation sectors.
The third site is 80 acre Western-Sarnia-Lambton Research Park. Established in 2003 as a joint initiative of the County of Lambton, the City of Sarnia, and Western University, it is located adjacent to Lambton College and is home to the Bowman Centre for Technology Commercialization, Canada's largest clean-tech incubator, focused on large scale industrial biotechnology. Conference facilities at the Park play host to a number of local, regional, and national events each year, and tenants range from large multi-national companies, to non-profit organizations, to small start-up companies and commercialization projects.
Logo: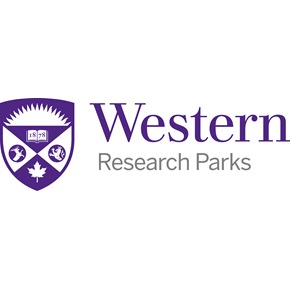 Main technology sectors

Name:

Health & Pharmaceuticals