La Salle Technova Barcelona
Background information
Based in Barcelona, La Salle Technova is one of Europe's leading incubators for innovative technology startups. It offers end-to-end services such as business plan building, funding, acceleration, technology development and office space, working with startups from developing their business idea to going global.
The park also provides soft-landing services to international startups looking to expand to Spain, adapt to the needs of the local market, attract and acquire new customers. It assists foreign entrepreneurs in making connections with investors and potential partners, networking, and getting to know the local culture.
Open innovation is a key philosophy at La Salle Technova, with programmes connecting large companies with startups and international talent via calls based on specific needs. The process provides multinationals with a steady flow of innovation, accelerating time to market and increasing their effectiveness.
Entrepreneurs and startups are supported throughout the business creation and development process with a pre accelerator, sector-specific competitions and the Technova Roadmap programme which uses the Lean Startup methodology. Based on validated learning, scientific experimentation and iteration launches, it shortens product development cycles, measures progress and gains valuable feedback from customers. As well as startups, the park engages with investors, including training at its business angel school
La Salle Technova also offers a tech market research service for identifying technologies and startups, which provides information in real time about agents and market changes related to new technologies, competitors, products, applications, etc.
Logo: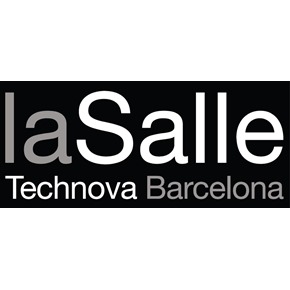 Name

La Salle Technova Barcelona

Main technology sectors

Name:

Computer Science and Hardwares

Name:

ICT & Communications

Name:

Services for Business and Industry