Science Technology Park Belgrade
Background information
The Science Technology Park Belgrade is intended for startups and growing high-tech companies (both local SMEs and branches of international companies), helping them develop and commercialize innovative products and services.
STP Belgrade was established as a partnership between the Serbian Ministry of Education, Science and Technological Development, the City of Belgrade and the University of Belgrade. The park has become a new business hub that brings together dozens of high-tech companies, and plays an essential role in developing the innovation ecosystem in Serbia.
Constructed according to high energy efficiency standards and modern architecture, STP Belgrade provides a package of services tailored to meet their needs. Located in Zvezdara Forest, 4 km away from the city center, STP Belgrade is close to the Mihajlo Pupin Institute and the campus of technical faculties.
Home to over 60 companies employing more than 450 people, STP Belgrade is a dynamic high-tech community, which creates development opportunities for startups and entrepreneurs.
STP Belgrade currently hosts the Business & Technology Incubator of Technical Faculties which offers support programmes to help startups, and an Innovation Fund that provides financial instruments through the early development programme. Other facilities for resident companies include an Innovation Lab with the newest 3D printing equipment, and Makers Space in which young entrepreneurs can work on the development of their hardware solutions.
Logo: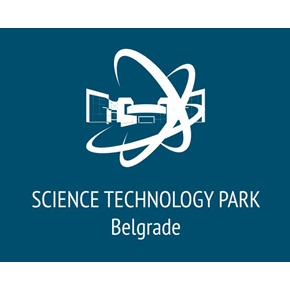 Name

Science Technology Park Belgrade

Main technology sectors

Name:

ICT & Communications