Kennispark Twente
Background information
Kennispark Twente is an innovation campus that is home to the most entrepreneurial university in The Netherlands, over 400 high tech companies and 900 spin offs, and is a breeding ground for research institutes, startups and high-tech businesses that form a 'where science becomes business' ecosystem.
The presence of the University of Twente makes innovation campus Kennispark Twente unique. Together with Saxion University of Applied Sciences, the University of Twente is co-responsible for many new startups each year and is investing heavily in development on the campus.
A green environment including leisure facilities and a residential area in Enschede, Kennispark is centrally located in the Dutch-German Euregion and halfway on the Amsterdam-Berlin route, and is easily accessible by car, train, water and air. The park focuses on 9 knowledge areas: societal impact, big data & artificial intelligence, photonics, security, energy, medtech, robotics, unmanned systems and materials.
Facilities on site include nine university research centres, including one of the most advanced laboratories in the world for nanoscale research, a VR lab, DesignLab, the Technical Medical Centre (TMC) which boasts an intensive care and operating room with the state-of-the-art simulation technology for training, a supersonic wind tunnel for aerodynamic and aeroacoustic research, and the ThermoPlastic Composite Research Centre (TPRC), a joint venture between Boeing, TenCate, Stork Fokker and the University of Twente.
Kennispark is working to position itself as the main supplier of high-tech startups and invests in entrepreneurship education, incubators and accelerator programmes, such as an early business development bootcamp, investor readiness bootcamp, and other services such as legal advice, patent application support, a knowledge transfer office and a range of financing opportunities. A dynamic, physical space which facilitates meetings between talent and companies are facilitated goes along with these ambitions, its goal is to transform the area into a prime location where international talent and companies can live and work.
Logo: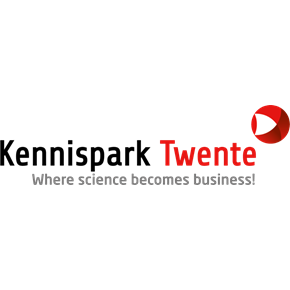 Location

Enschede, Netherlands

Main technology sectors

Name:

Micro- and nanoelectronics